Replacement of windows and shutters in Cagnes-sur-Mer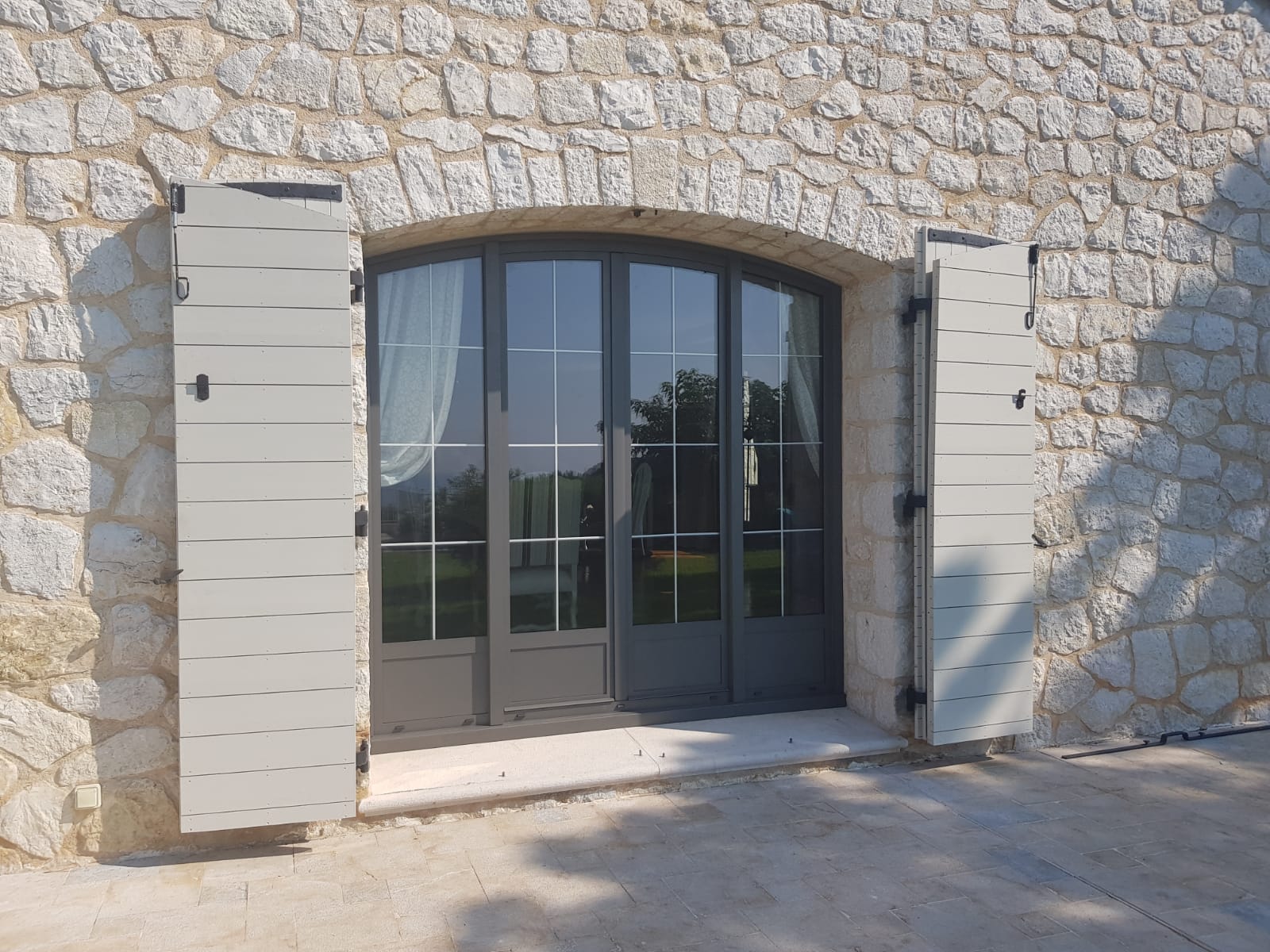 Replacement of windows and shutters in a stone house
In the case of a replacement of the joineries, it is often important to preserve the style and the character of the house. This is particularly the case for the stone houses that are regularly found in the department and more globally in Provence.
We were asked to replace windows and shutters, with a special request to keep the exact color of the shutters to match the stone color of the house.
The windows were replaced using the renovation method of installation. This means that the new window was installed on the existing structure and thus limited the work, especially on the interior of the house.
Finally, one of the challenges of the project was to create curved windows in the upper part of the house so that they would fit perfectly into the current location.
Replacement of shutters with a custom color
To meet our client's needs, we proposed aluminum millwork as a replacement for wood. We also proposed structures that use thermal break to provide better thermal insulation. The windows also have an anti-burglary device, as they are all located on the first floor.
As this was a renovation project, we optimized three aspects in order to preserve luminosity.
On the one hand, we proposed windows with slender jambs.
Secondly, we opted for windows with a hidden sash, which allows us to further optimize the size of the structure and thus leave more room for the glass space.
Thirdly, our client wanted to keep the style of the window, especially by keeping the cross bars. We proposed stainless steel bars that are thinner and allow to preserve the style while optimizing the glass.
As for the shutters, we found the exact sandblasted color corresponding to the old shutters. It matches perfectly with the color of the stone which is a color particularly adapted for old buildings.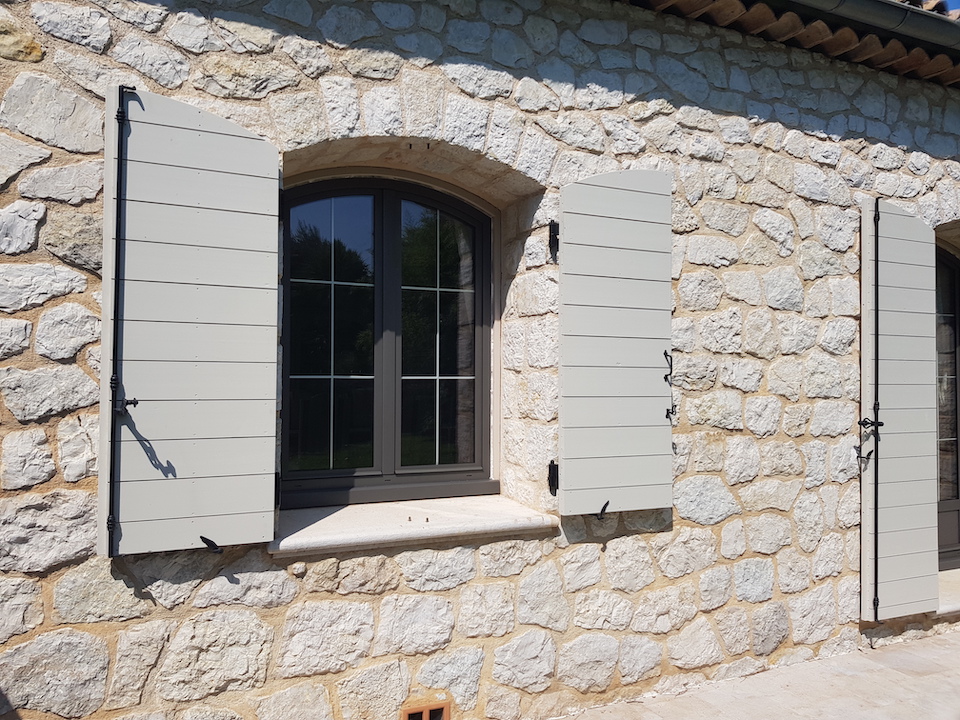 Discover the products recommended by Servibat for this project
Tell us about your project and a Servibat expert will contact you