Replacement of 72 Wooden Shutters by Aluminum in Menton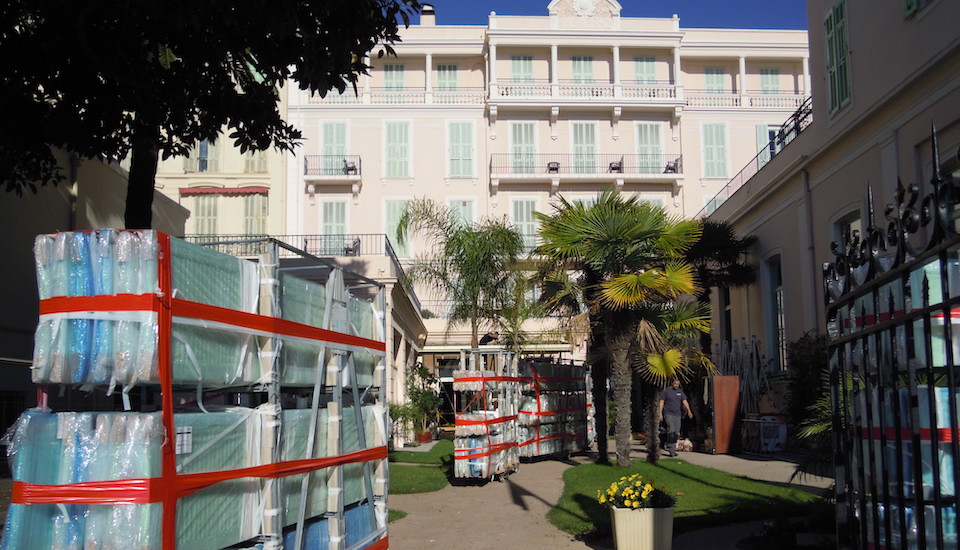 Replacement of wooden shutters in a hotel in Menton
In a hotel located in Menton (Alpes-Maritimes), we were asked to replace 72 pairs of wooden shutters by aluminum shutters, as well as to replace a veranda.
The main challenges of this type of intervention are the access to 72 windows spread over 5 levels and the organization of the whole operation over a short period of time in order to benefit from the low season and a period of closure of the establishment.
We wanted to modernize our shutters and our veranda in order to benefit from the new technological advances and to allow us a simplified maintenance of the establishment. On the other hand, we wanted to preserve the general appearance of the hotel, especially the style and color of the shutters. The result is up to our expectations, thank you for your advice.
Hotel management.
Quick replacement with adapted equipment
Replacing a large number of wooden shutters presents opportunities to optimize their maintenance. We suggested replacing them with aluminum, as this material has the advantage of not requiring maintenance like wood.
On the other hand, the solutions that we propose in terms of aluminum shutters allow to keep an identical general aspect and thus preserve the architectural style of the establishment.
Finally, to carry out this type of work we are able to mobilize equipment allowing a fast intervention answering the stakes of the project. In this case, we used a gondola to intervene from the outside.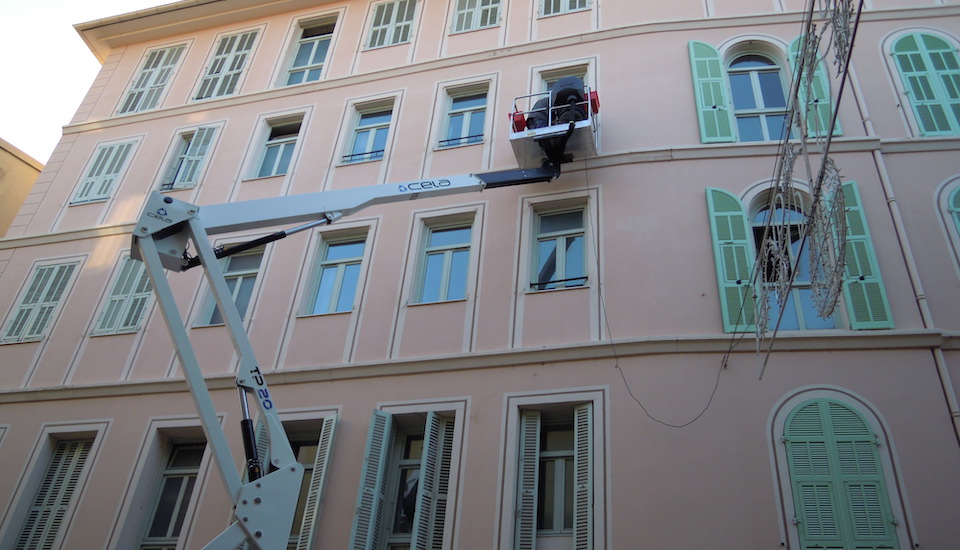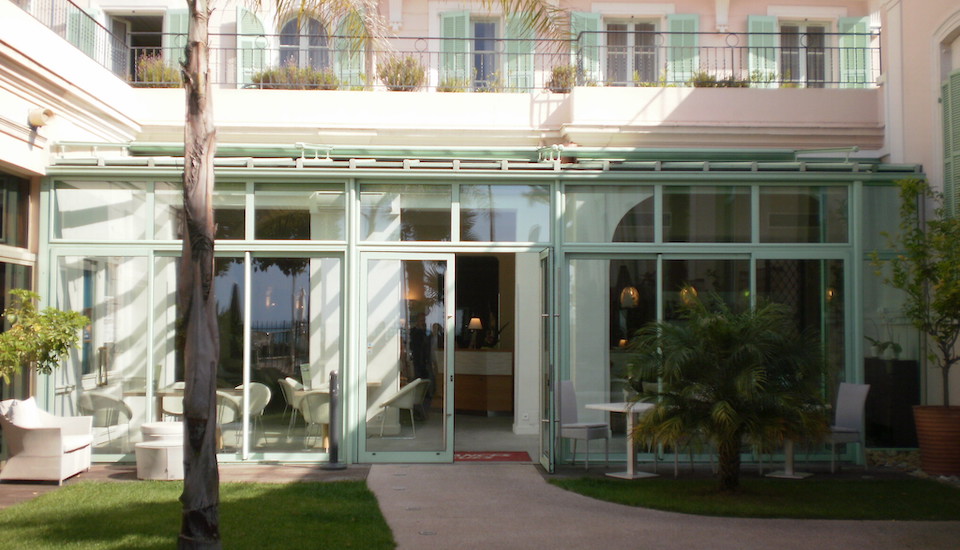 Replacement of veranda in Menton
In parallel to the replacement of wooden shutters, we also replaced the veranda of the establishment.
The veranda has the latest technological advances such as:
A structure treated according to the label "Qualamarine" ensuring optimum durability to the equipment exposed in the sea front.
Laminated glass offering better resistance, particularly to climatic hazards.
The use of micro-perforated blinds that block the heat while letting the light through.
Discover the products recommended by Servibat for this project
Tell us about your project and a Servibat expert will contact you