PVC
WINDOWS

NICE & FRENCH RIVIERA
PVC window, the best quality/price ratio?
PVC has become the most popular window material because of its exceptional thermal stability, its resistance to impact, its durability and its ease of maintenance.
The PVC window is the most affordable type of window available on the market. The choice of PVC offers an excellent quality/price ratio for the best thermal performance. Our PVC windows are equipped with double glazing 4/16 Argon gas/4 ITR to ensure better insulation and bring you more comfort. PVC is a material that does not conduct cold.
The advantages of PVC windows
PVC windows combine strength and aesthetics. They are particularly durable because they are resistant to bad weather and torsion. Their satin appearance and the available faux wood colors make them a decorative element that will fit perfectly into your modern or traditional interior and the facade of your home or buildings, especially in Nice. PVC is a solid and light material that does not require special maintenance, a simple cleaning with a little soap and a sponge is sufficient. Neither solvent, nor stripper, nor paint are necessary. The only limit of PVC is the size of your project, in fact for large surfaces it will be necessary to prefer another material such as aluminum or wood windows.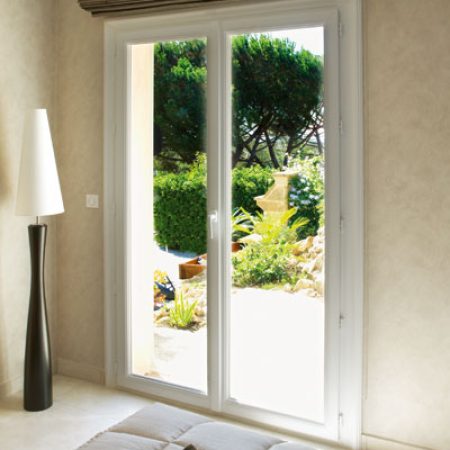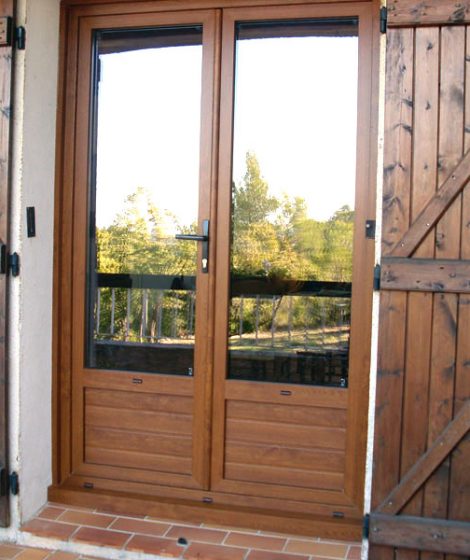 Installation of PVC windows in Nice and its surroundings
The installation of PVC windows is ideal for new constructions as well as for renovation. For an efficient result, the installation and the waterproofing must be flawless, for this reason call upon Servibat, specialist in the installation of PVC windows. We intervene in Nice and its surroundings for the installation, replacement or repair of your PVC windows. All our PVC joineries have the latest innovations in terms of sound and heat insulation.
Replacement of PVC windows in Nice
Replacing your old windows with more efficient models is a guarantee of energy savings. Two types of renovation are possible for the replacement of your windows. The total removal of the old frame: the old joinery is completely removed, this solution allows to keep more light. It may require additional work. The conservation of the existing frame if its condition allows it. The new frame is adjusted, fixed and sealed on the old one.
PVC windows are customizable, we offer 3 ranges of finishes according to our suppliers allowing you to choose the most suitable options for your project. If your PVC window suffers damage to some of its mechanisms, it could be the joints or the fixing wings. In case of problem, contact us for the repair or replacement of your PVC windows in Nice or around.
The CEKAL certified glazing that equips our PVC doors and windows contributes to the insulating performance of your openings. Our PVC doors and windows are made in Nice or in the Alpes-Maritimes department from GEALAN brand profiles assembled in France with Prefal or German Schüco type.
All our PVC frames have the latest innovations in terms of sound and heat insulation
Our PVC frames are eligible for tax credits* and their air-tight sealing guarantees you highly effective heat and sound insulation.
Both for new-builds and when carrying our renovation work, choosing PVC windows offers you an excellent quality/price ratio for the best thermal performance. PVC does not conduct cold. As such it offers better insulation. Light and robust, it requires practically no upkeep.
The CEKAL-certified glazing improves the insulation offered by your windows and doors. Whatever their finish, they are equipped with 4/16 Argon gas/4 enhanced insulation or 4/20 Argon gas /4 enhanced insulation double-glazing as standard. They come in a glossy finish with imitation wood colours available making them a decorative feature which will fit in perfectly with modern or traditional interiors and maintaining the frontage of your house or buildings, particularly in Nice and the surrounding areas.
Depending on our suppliers, we offer 3 types of finish, allowing you to choose the most suitable options for your project.
Our aluminium windows and doors are assembled in Nice and the Alpes-Maritimes using Schüco French or German profile systems.
* depending on the budget law at the time of purchase
ISO-GLAZED CENTER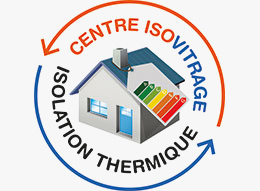 Thermal insulation – Energy savings.

COLOUR CHART : DISCOVER ALL THE COLOURS IN THE RAL COLOUR CHART FOR ALUMINIUM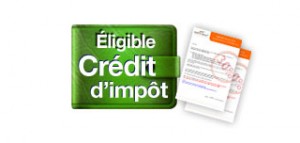 Our 'energy efficient' certified fitting service enables you to benefit from any tax credits available under current legislation.