WINDOWS
ALUMINIUM

NICE & FRENCH RIVIERA
The design of aluminum windows
Adaptable to all types of architecture and with enhanced insulation performance, aluminum windows have become a fixture in the carpentry landscape. Elegant and customizable, aluminum windows are suitable for all types of architecture and for new construction or renovation.
Aluminum allows you to respect the aesthetics and to reproduce your old doors and windows for a better comfort and a better insulation. Aluminum windows can be customized with different options and finishes. Our craftsmen will advise you on the type of aluminum window best suited to your project.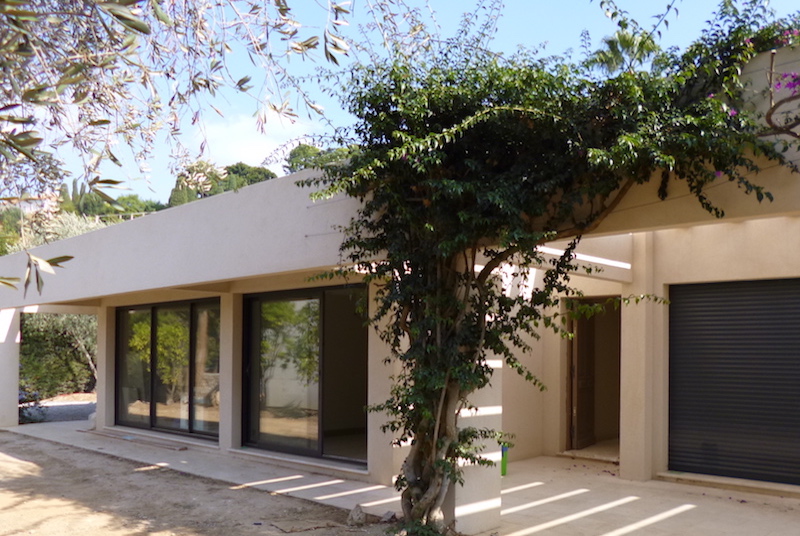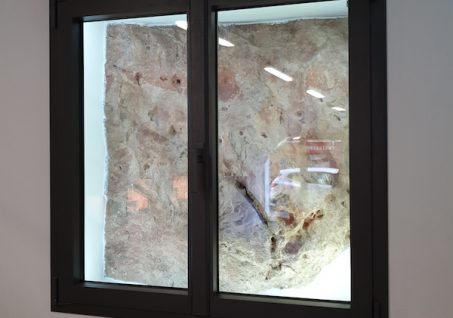 The advantages of aluminum windows
The aesthetics of aluminum windows, they fit all styles of housing, varying the shapes, sizes and colors. Our aluminum windows with thermal break have the latest innovations in soundproofing, thermal insulation and security, in accordance with the new regulations. We install double glazing 4/16 Argon gas/4 ITR (reinforced thermal insulation) as well as protective, security and acoustic comfort glazing. Aluminum is a durable and resistant material which guarantees performances and insensitivity to climatic variations.
The aluminum window allows to gain in clarity. Indeed, thanks to its very fine opening systems, aluminum allows you to increase the glazed surface of your windows, which allows more light and heat to pass through your home. Aluminum doors, windows and sliding bays require little maintenance, once or twice a year, a simple cleaning with soap and water is enough to keep their original appearance for the life of the window.
Installation and replacement of custom aluminum windows in Nice
Aluminum windows fit very well in a new construction project, they are the key to a good thermal insulation. It is important to call on a professional to avoid inappropriate installation or poor quality glazing that would result in heat loss and a consequent heating budget.
Two types of renovation are possible for the replacement of your aluminum or PVC windows. The total removal of the old frame: the old joinery is completely removed, this solution allows to keep more light. It can generate additional work. The conservation of the existing frame if its condition allows it. The new frame is adjusted, fixed and sealed on the old one. The removal of your old joinery is assured, as well as the cleaning of the installation area after the passage of our team. We intervene in Nice and its surroundings to install or repair your aluminum windows. All our aluminum joineries have the last innovations in insulation.
The insulation of your joineries is improved by the double glazing labelled CEKAL, which guarantees a perfectly insulated joinery. More precisely, the CEKAL label gives a commitment on the quality of the insulation and the waterproofness of your double glazing over a period of at least 10 years. Our aluminum doors and windows are assembled in Nice and in the Alpes-Maritimes from French PREFAL brand profiles with SEPALUMIC, or German Schüco brand profiles.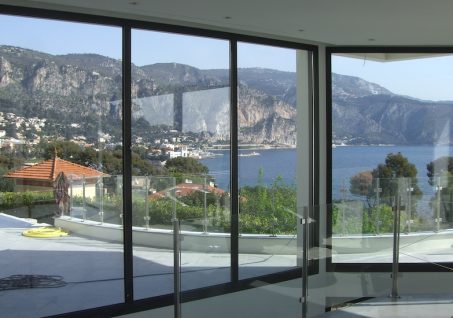 ISO-GLAZED CENTER CANNES, NICE & FRENCH RIVIERA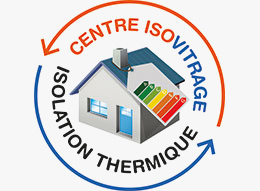 Thermal insulation – Energy savings.
All of our thermal broken aluminium frames benefit from the latest sound and heat proofing as well as security innovations in accordance with new regulations.
We respect the aesthetics of your building and reproduce your old doors and windows to offer you greater comfort and insulation, particularly by fitting 4/16 Argon gas double-glazing with enhanced insulation but also glazing that offers protection from the sun, security and sound-proofing.
Elegant and made to measure, our aluminium doors, windows and sliding systems do not require any upkeep. Different options and standards of finish are on offer, enabling you to customise your aluminium project to meet your needs. With this in mind, we will choose the most suitable aluminium window for your renovation or new build in Nice and the surrounding areas.
The CEKAL-certified double-glazing gives your frames improved insulation.
Our aluminium windows and doors are assembled in Nice and the Alpes-Maritimes using Schüco French or German profile systems.

COLOUR CHART : DISCOVER ALL THE COLOURS IN THE RAL COLOUR CHART FOR ALUMINIUM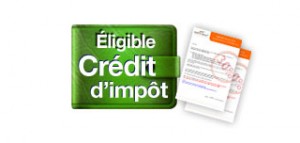 Our 'energy efficient' certified fitting service enables you to benefit from any tax credits available under current legislation.