SWINGING SHUTTERS NICE & FRENCH RIVIERA
Swinging shutters installation
Why choose shutters? In wood or aluminum, the shutters fit perfectly in a traditional or contemporary architecture. In Nice, the shutters are an integral part of the style of the houses, they are traditionally used for the buildings and houses of the city. Adaptable, the shutter is suitable for all sizes and all types of openings. The installation of shutters is suitable for both renovation and new construction. We make your shutters to measure, you can choose the colors among a wide range of colors to best match the style of your home. From pastel green to lavender blue, typical of Nice shutters, we offer many choices of colors. The shutter can be offered in different versions: solid or louvered. Solid shutters offer better sound and heat insulation. The louvered shutters are perfectly adapted to our region since they allow to keep the freshness of the houses while providing light and circulating the air. The louvered shutters are characteristic of the city of Nice.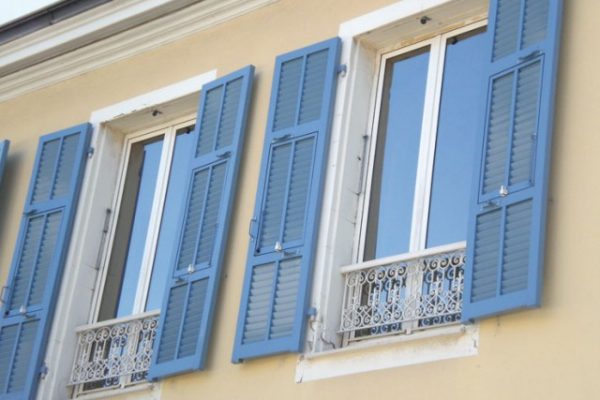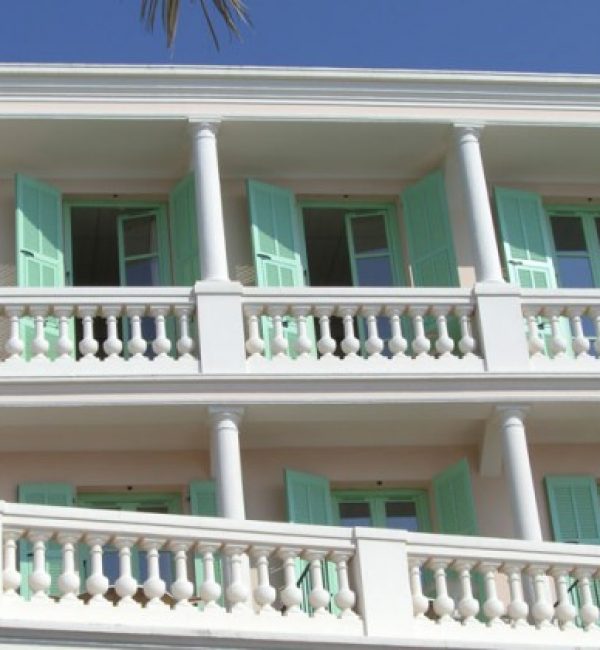 Aluminum shutters
The aluminum shutter combines the charm of tradition with the advantages of a modern and durable material. Indeed, aluminum is insensitive to corrosion and to the aggressions of time. Moreover, the aluminum shutter is perfectly sealed against humidity, air, water, wind and temperature variations. In terms of sound and heat insulation, aluminum shutters, when full, are filled with insulating foam, which improves the energy performance of your home. The aluminum shutter is aesthetic, it reproduces your old pairs of solid shutters or louvers. The quality of the manufacture, the accessories and the lacquering guarantee years of tranquility without maintenance for the aluminum shutters. A simple cleaning from time to time is necessary to keep your shutters clean.
Exotic wood shutters
The insulating nature of wood makes it an excellent protection against heat and cold. The great sturdiness and solidity of the fastening and closing systems of wooden shutters make them excellent reinforced protections against break-ins. It is possible to add reinforcing bars for more security. The exotic wood shutter is treated so that it requires less maintenance than before. Wood is also highly resistant to UV, weather and frost, making it a durable material. Wooden shutters offer a warm and elegant aesthetic for both modern and older homes, with the option to choose the finish color of your choice.
Motorized shutters
Whether they are made of wood or aluminum, our shutters can be motorized to be opened and closed automatically. The installation of motorized shutters has two major advantages: a reinforced security and a better daily comfort. We can also motorize your current shutters, without having to change them.
Installation of shutters: call a professional
For the choice, installation and maintenance of your shutters, call on a carpenter specialized in openings. With Servibat you have the advantage of being able to benefit from the services of a qualified professional, competent and committed to customer satisfaction. Our aluminum and wood shutters are made to measure, before being installed by a professional. For all requests for quotes, contact us.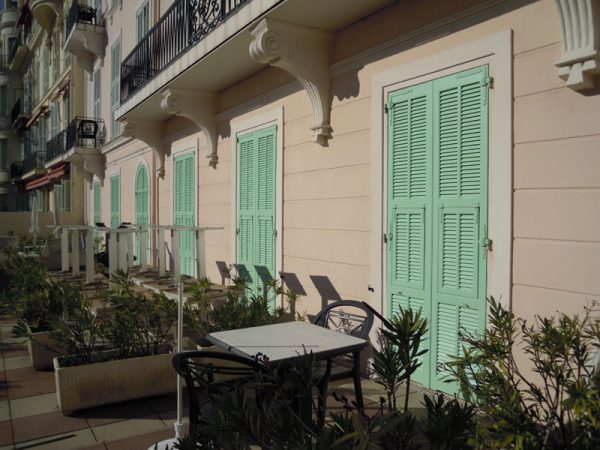 Made to measure in a range of colours as well as in wood effect, our aluminium shutters are an identical reproduction of your old full or louvred shutters. The quality of manufacture, accessories and varnish guarantee you years of maintenance-free peace of mind. Full insulating shutters filled with insulating foam improve the energy performance of your home.

COLOUR CHART : DISCOVER ALL THE COLOURS IN THE RAL COLOUR CHART FOR ALUMINIUM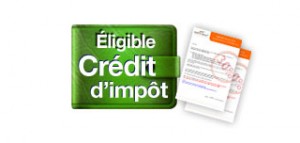 Our 'energy efficient' certified fitting service enables you to benefit from any tax credits available under current legislation.