Aluminum joinery & glass railings for terrace & stairs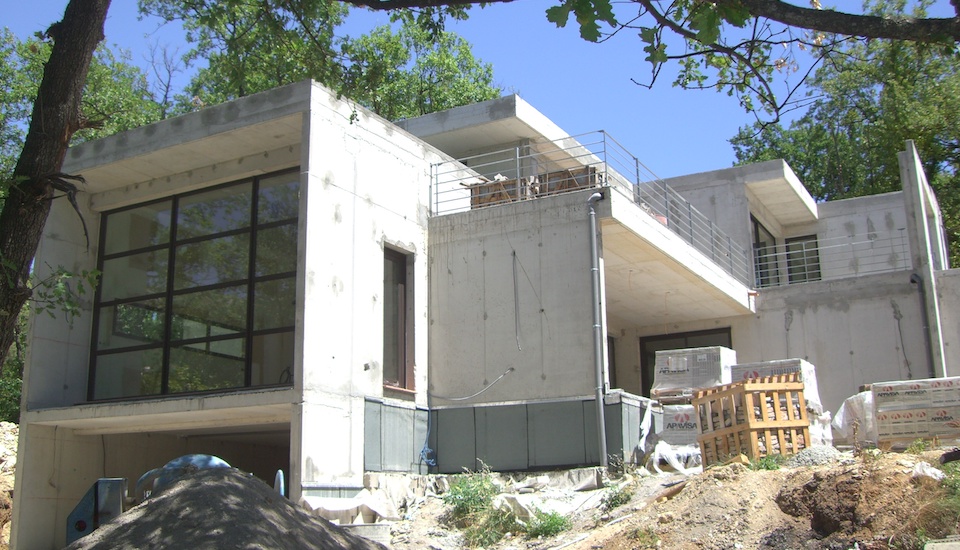 Villa in St Paul - Installation of new joinery and closures
We were asked by the owner of a new villa under construction in St Paul de Vence. Of a very contemporary style, the villa had to be equipped with woodwork and numerous closures. The owner had two main objectives. Firstly, that the joinery and closures fit perfectly with the unique style of the villa, and secondly, he wanted to have products with specific functions.
We were looking for products that would be in perfect harmony with the architectural style of the villa. Servibat understood our attention to detail and was able to adapt their proposal. The result is as good as we expected.
Yann. – St Paul de Vence
Aluminum joinery installed in a new building in St Paul de Vence
The installation of joinery on a new architect's villa under construction presents several challenges. The most important is probably to understand and respect the style and spirit imagined by the architect so that the joineries bring their touch of character to the project.
Aluminum joinery quickly became the best solution. First of all for technical reasons, aluminum adapts well to large openings. Secondly for the comfort of use that it brings, notably its durability and the absence of regular maintenance.
On the other hand, we are able to offer a very wide range of colors on this type of product and were therefore able to find the right shade of joinery, dark brown with a touch of bronze.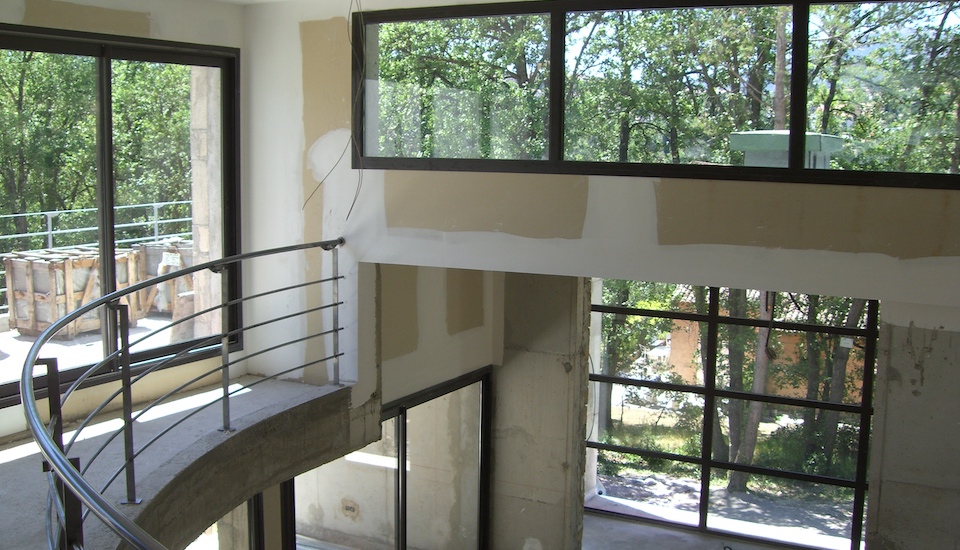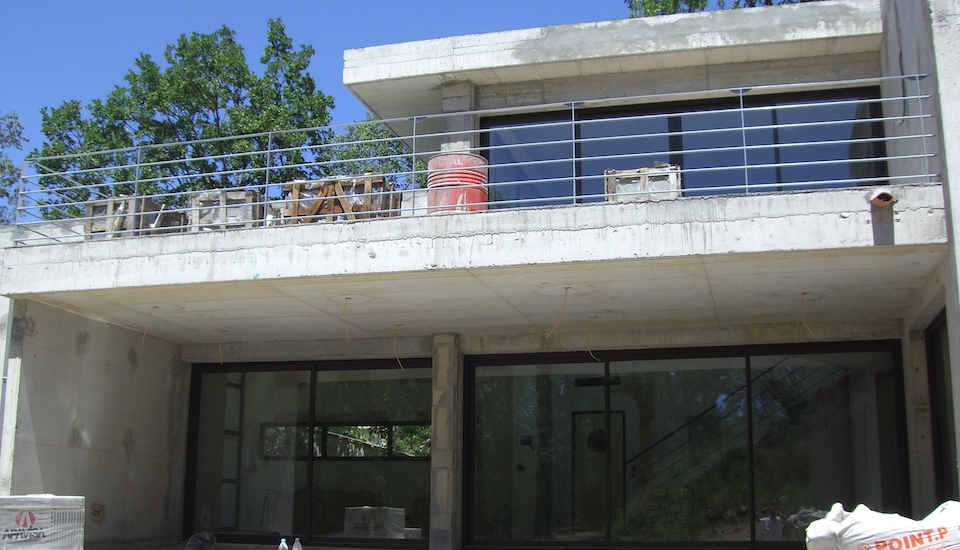 Closures, entrance door, gate, fence and garage door
In addition to the glass parts, we also worked on the choice and positioning of the closures. These presented the same issues and added security considerations for the comfort of the owners.
We proposed a complete range of aluminum for the entrance door, the automatic gate, the fence around the property and the automatic garage door.
The fact that we were involved in the entire project ensured our client a perfect harmony of materials and colors. The result is a remarkable result based on quality and durability products.
Discover the products recommended by Servibat for this project
Tell us about your project and a Servibat expert will contact you