Large bay window in a villa in Eze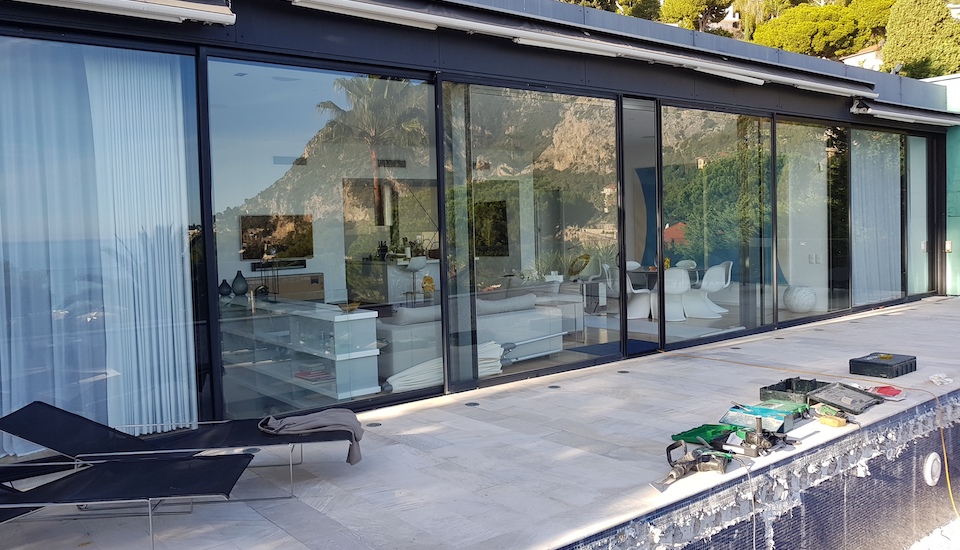 Bay window before its replacement
Villa in Eze - Replacement of bay window and blinds
In a modern style villa located in Eze, we were asked to replace a large bay window of 17 meters long and 3 meters high, and to replace canvas blinds.
The owner's objectives were both to have a maximum of luminosity, therefore a large glass surface, while ensuring that the solution was energy efficient, and to modernize his blinds installation in order to be able to take full advantage of his terrace and the view it offers.
Finally, one of the challenges of the project was to combine the size of the joinery with the constraints of access to the bay window.
Custom aluminum joinery
The proposed solution consists of custom aluminum joinery and double glazing. The latter are laminated security glass to provide good protection, especially against intrusion attempts. The glazing also have a solar control to reduce the impact of a large bay window on the interior temperature of the villa.
The largest windows have a weight of over 350kg, so we use a special Schuco aluminum joinery that allows the structure to be lifted so that it can slide easily.
The weight of the bay windows being consequent and the access to the latter being limited, we used a lifting crane to proceed to the removal of the existing bay window as well as to the installation of the new bay window. In addition, since the woodwork and glazing were custom-made and delivered separately, we also assembled them on site before installation.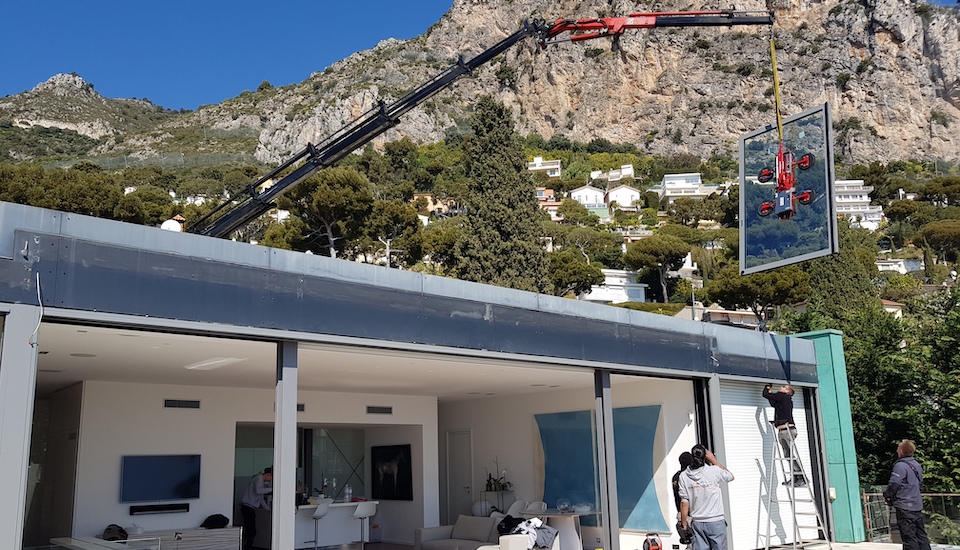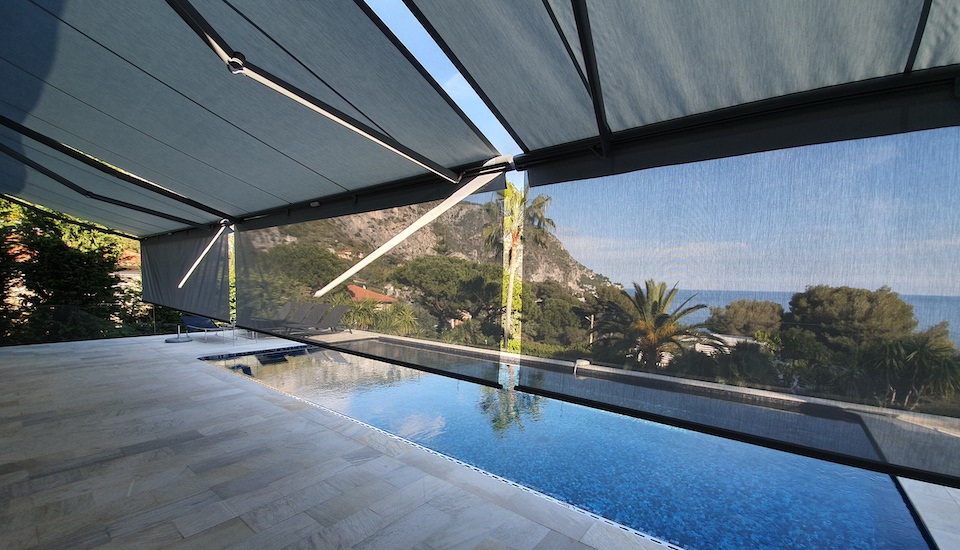 Custom made canvas blinds with protective cap
The replacement of the blinds had several objectives. First, to harmonize the blinds with the new bay window and to have an elegant and coherent design.
Secondly, to have quality products offering a great comfort of use, for that we used a Dickson fabric as well as blinds with Somfy motorization.
The third objective of these new awnings was to allow comfortable use of the terrace and its view at any time of the day and season, especially when the sun is relatively low. To achieve this, we used mantling with a motorized steering wheel that can be deployed at the end of the fabric awning. The latter are made of micro perforated fabric Soltis Serge Ferrari, they can protect from the sun while preserving the view.
Discover the products recommended by Servibat for this project
Tell us about your project and a Servibat expert will contact you