Custom glazing work in St-Jean-Cap-Ferat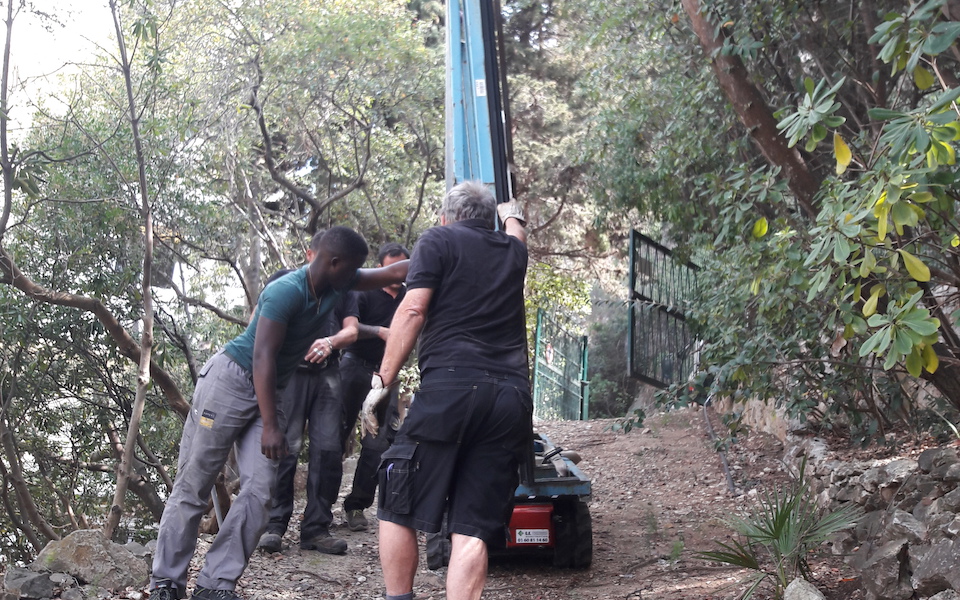 Replacement of a large window with difficult access
The replacement and renovation works require the taking into account of many constraints in their realization. We were asked to replace a large window in St-Jean-Cap-Ferrat.
The particularity of this intervention lies in the combination of the dimension of the glazing and thus of its weight, with the location where this last one must be posed, in front of sea, in a space without access. All conventional methods of transport and lifting were therefore not feasible.
We are able to carry out work whatever the stakes, for this we have a team of experienced installers and a solid experience of the topography of our department since 1992.
Quick replacement with adapted equipment
Since the building is located by the sea, we opted to transport the glazing using a specially equipped caterpillar to take into account the size and weight of the glazing. Our team of installers accompanied the route from the beach to the green space between the building and the sea. The use of this type of equipment allows great agility and avoids damaging the surrounding green spaces.
Once the glazing arrived at its destination, we used a second caterpillar specially equipped with a lifting crane. This allowed us to position the glazing in its final location to facilitate its installation for our installers.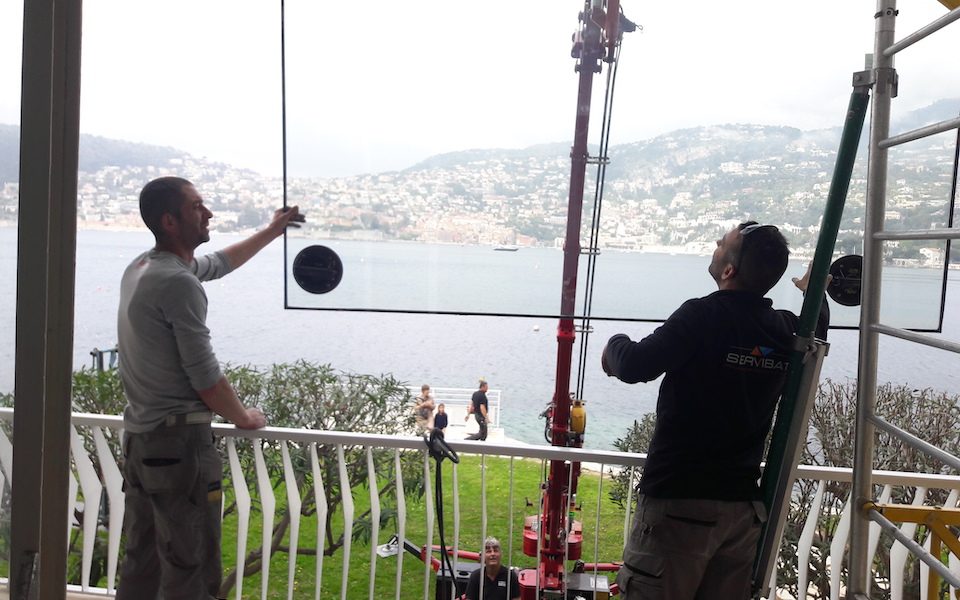 Discover the products recommended by Servibat for this project
Tell us about your project and a Servibat expert will contact you