High bay window replacement in Beaulieu-sur-Mer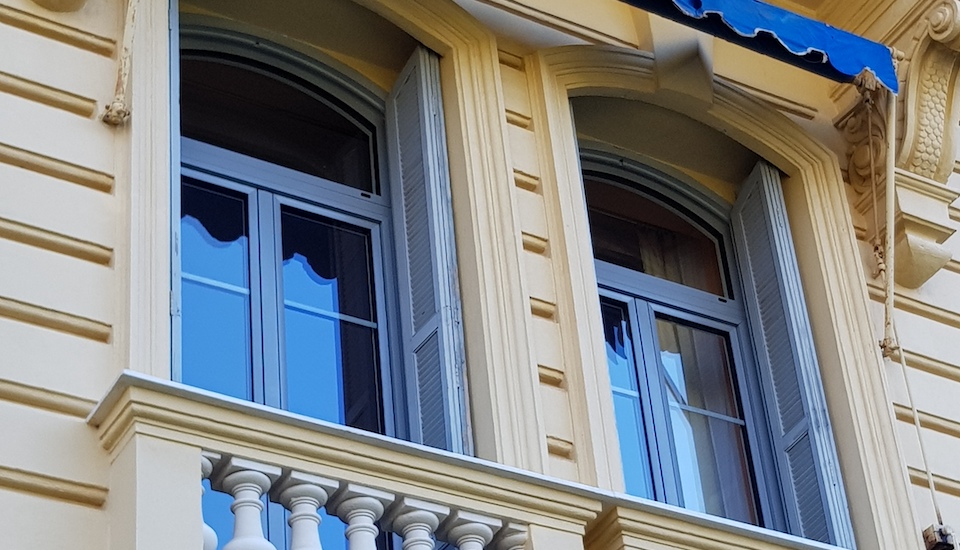 Aluminum Window Two-tone interior / exterior
There are many issues involved in window replacement projects. The main ones are:
To preserve the original style, design and spirit of the existing windows.
To adapt the new windows to the existing architectural constraints.
In this context, we were asked to replace windows in an old building.
Our client's wish was to replace only the windows, while preserving the current color, shape and style.
High rise joinery with rounded cut-out
The window is a high rise joinery set consisting of a conventional sash section and a specific top section with a fixed window and a rounded cutout. This window was custom made to fit perfectly in the dedicated space.
Moreover, this joinery has a specificity, the interior and exterior colors are different. One of the challenges of the project was to keep the same color on the outside, a blue tint, in order to preserve the unity of the design with the color of the shutters which are kept.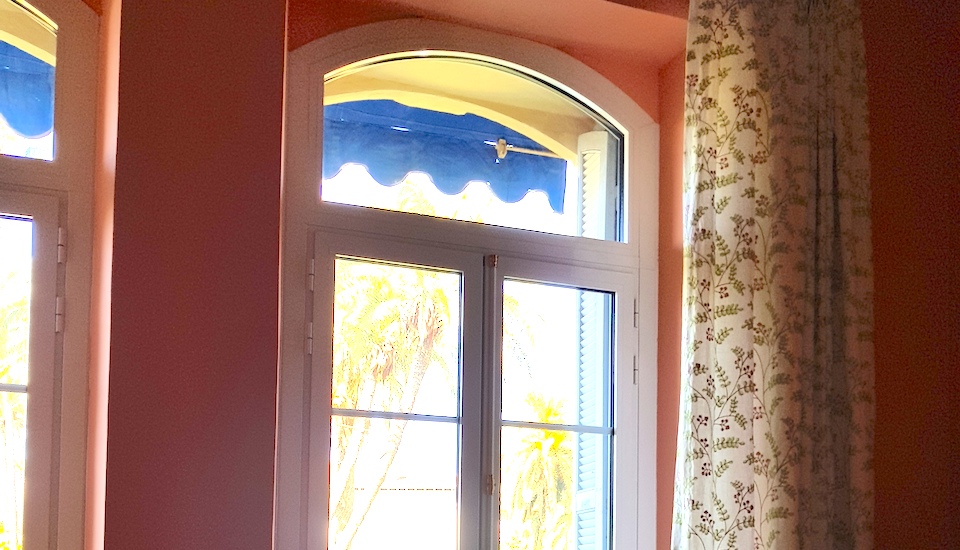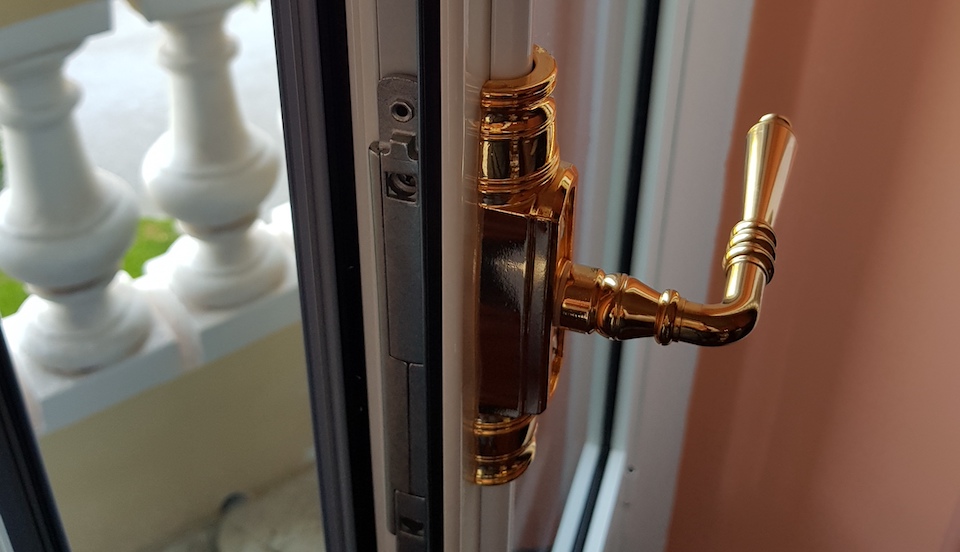 Handle adapted to the general style
In the context of an old building, all the style elements are of particular importance. Therefore, when replacing the windows, we pay special attention to keeping the same style of handle and locking system.
Thus, the general design of the handle, its color and structure were respected, the espagnolette locking system was implemented on the new frames and we equipped the windows with a lever handle box.
Discover the products recommended by Servibat for this project
Tell us about your project and a Servibat expert will contact you