Installation of aluminum joinery in La Gaude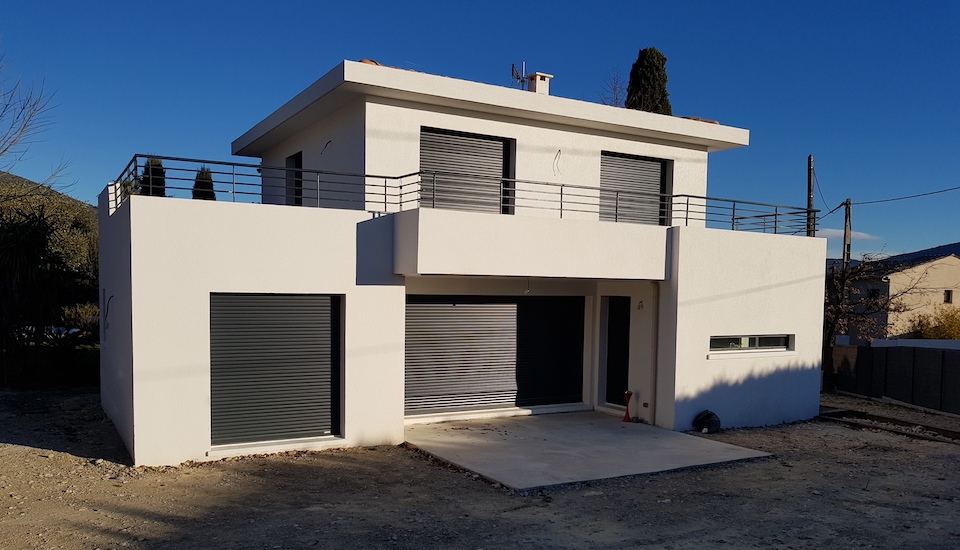 Installation of Windows and Shutters on a New Villa
We were asked to install windows and shutters for a new house in La Gaude. Our client was looking for a company that could supply and install all the windows and shutters of his future house.
Being a recent and contemporary construction, it was necessary to combine several issues among which:
The luminosity in the house.
Energy performance.
The design of the closures in adequacy with the style of the house.
The overall budget of the project.
Installation of aluminum sliding windows
The largest closures, such as sliding windows, are based on an aluminum structure. The latter uses the technology of thermal break which, by its design, prevents the aluminum from being a thermal conductor.
Thus, the exterior and interior parts of the closure are perfectly insulated and the energy performance is improved.
The sliding bays are also equipped with double glazing offering reinforced thermal insulation.
All the closures are equipped with Somfy shutters with a general control through the TaHoma home automation box. As a Somfy expert, all our installations benefit from a 7-year warranty.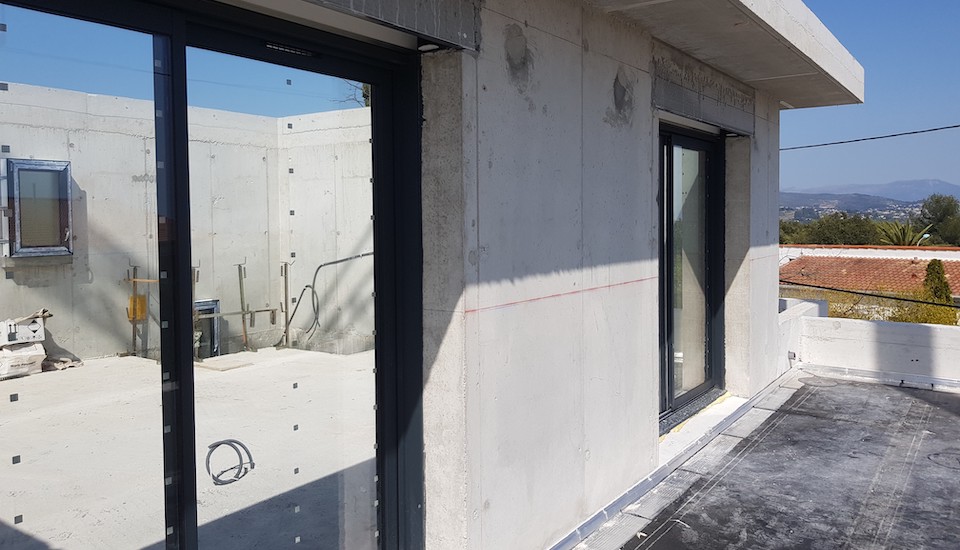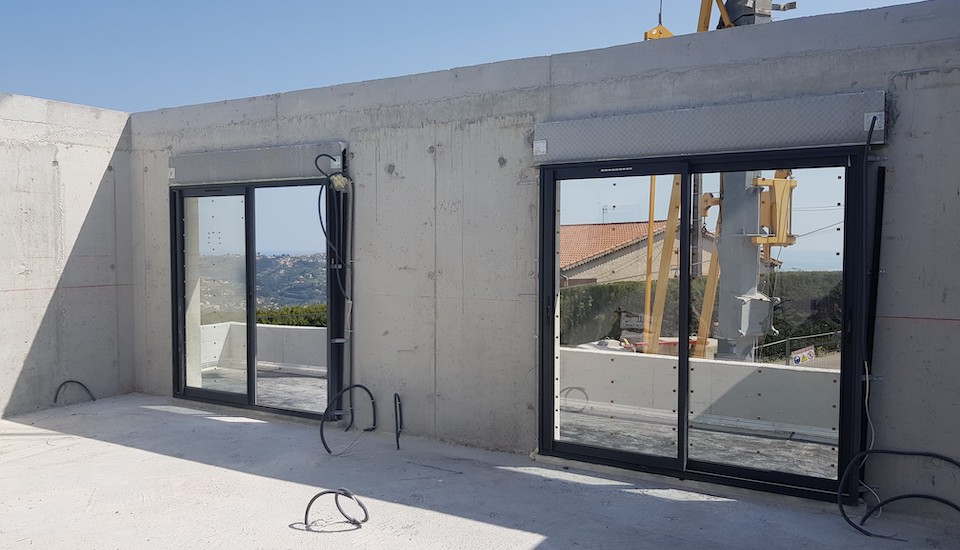 PVC window station
In order to respect the budget, we proposed to choose PVC windows in addition to the aluminum bay windows. This choice of materials is made possible because our partners allow us, with two different materials, to propose the same color and the same finish, in this case, a textured finish. Thus, the uniformity of the design is preserved both from near and far.
The windows are equipped with the same double glazing with reinforced thermal insulation. Since this is a new construction, we were able to install the windows "on the wall". This method has two main advantages. Firstly, this type of installation offers better thermal insulation due to the installation process. Secondly, surface-mounted installation is easier to implement and therefore less costly for the entire project.
Discover the products recommended by Servibat for this project
Tell us about your project and a Servibat expert will contact you