Aluminum joinery & glass railings for terrace & stairs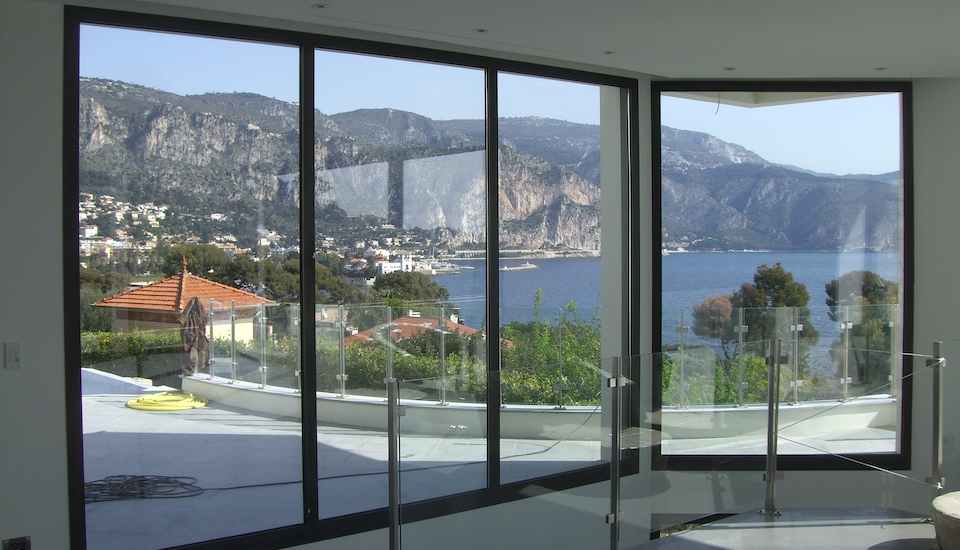 Villa in St-Jean Cap Ferrat - Complete renovation of glasswork
In an architect's villa located in St-Jean Cap Ferrat, we were asked to install all the elements of glazing and mirroring. The main objectives of this project were to match the glazing elements with the architectural style of the house, and to propose products adapted to a strong solar exposure.
On the other hand, our client expressed specific wishes in terms of equipment style and security. For example, he wanted to combine an installation without roller shutters with optimal security against break-ins.
The project was thus punctuated with very specific requests.
Installation of Aluminum Joinery
The architect's villa was designed around large bay windows. The latter provide exceptional luminosity and offer a breathtaking view of the sea.
In order to meet the architectural challenges, we proposed aluminum joinery specially adapted to this type of project. The bay windows are installed on sliding rails, embedded in the ground so that there is no step between the interior and exterior. These bay windows include a rainwater drainage system.
The glazed corners of the main room were also given special attention. In order to provide maximum glazed space, we proposed a glued glass corner to limit the uprights and provide a unique design touch.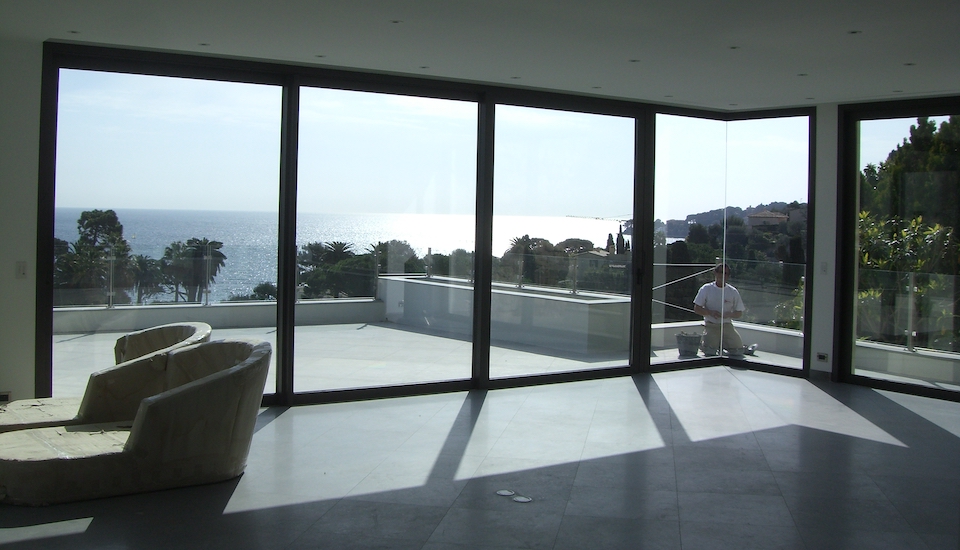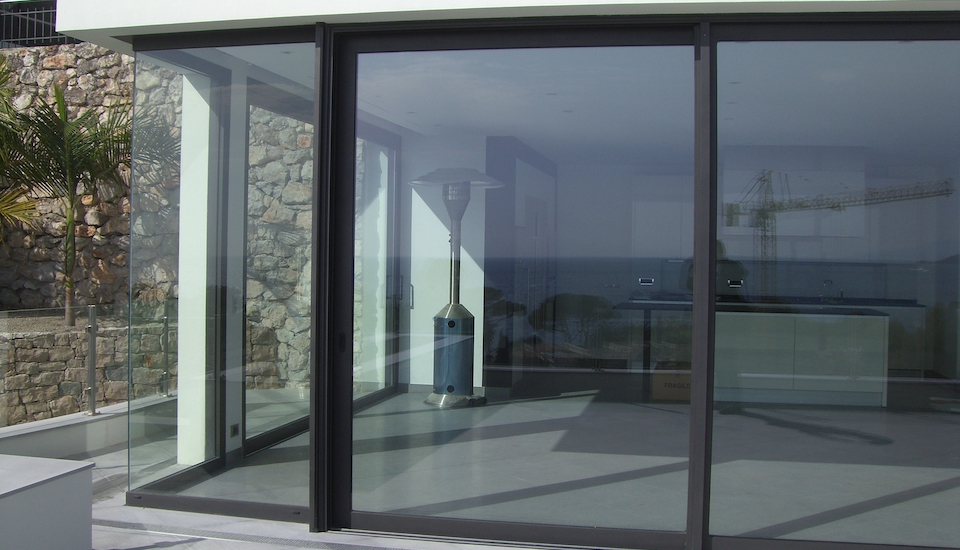 Glass railings for terraces and indoor/outdoor stairs
The glass railings are the essential element in this project, ensuring an unobstructed view, even while sitting on the sofa.
Glass terrace railings are the best complement to aluminum joinery in order to bring a maximum of luminosity in the villa. Made to measure with discreet uprights, they allow you to contemplate the panorama at any time. Equipped with specific technologies for outdoor use, especially on the seafront, the glass is self-cleaning and the stainless steel of the supports is stainless (316 L) in order to provide longevity to the installation.
The interior railings were also made of glass. This brings a global uniformity to the project and allows to accentuate the propagation of luminosity inside the villa.
Discover the products recommended by Servibat for this project
Tell us about your project and a Servibat expert will contact you