Aluminum joinery & glass railings for terrace & stairs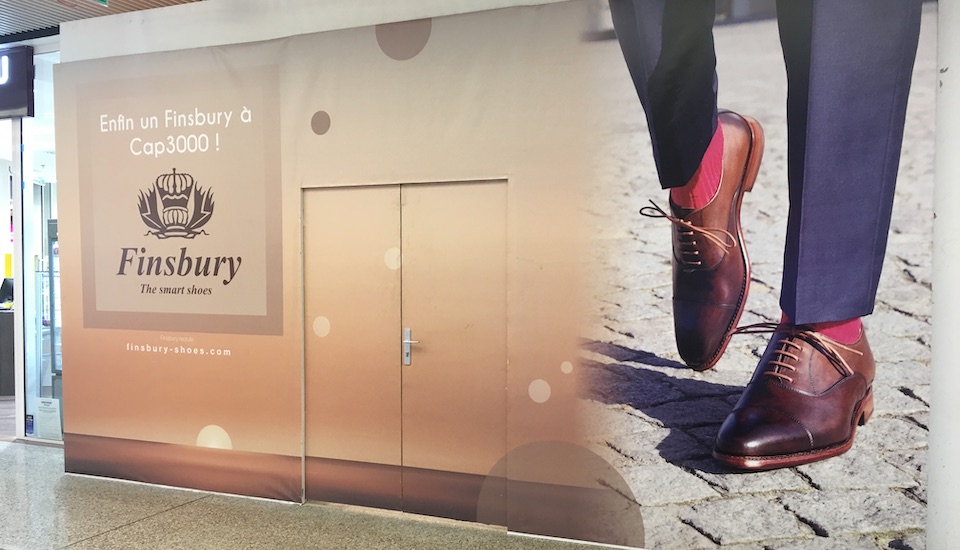 Installation of a storefront in the Alpes-Maritimes.
In the CAP 3000 shopping center near Nice, we were asked to install the front of a new store. Our client wanted to install a storefront that would respect the brand image of the company and provide an optimal level of security against attempted break-ins. On the other hand, our client wished to install a metal curtain to protect his shop window.
The particularity of this project also lies in the stakes of such an installation in a shopping center open all day. We did a night installation and had to finish the installation in only a few hours.
Night installation of a storefront and a metal curtain.
In order to meet the challenge of a night installation in record time, and not extendable because of the reopening of the shopping center the next morning, we were able to rely on 6 experienced technicians and installers.
To meet the security requirements of a local business, we recommended laminated glass, which has the advantage of not breaking in the event of a break-in. This allows to delay and dissuade possible intrusions.
In addition, the installation of a metal curtain completed this security system by protecting the storefront during the closing hours of the shopping center.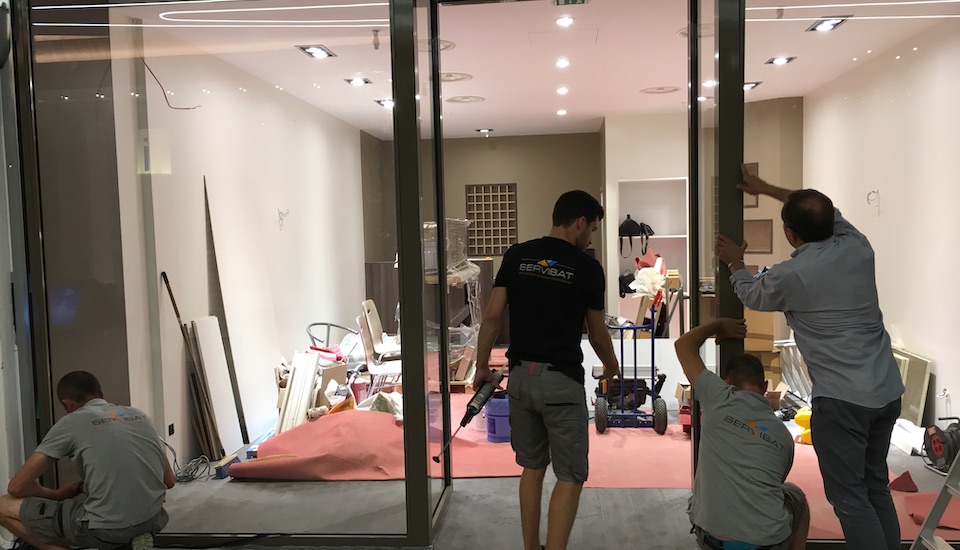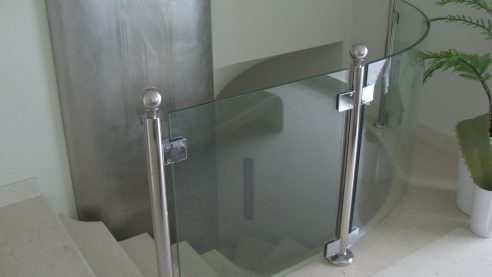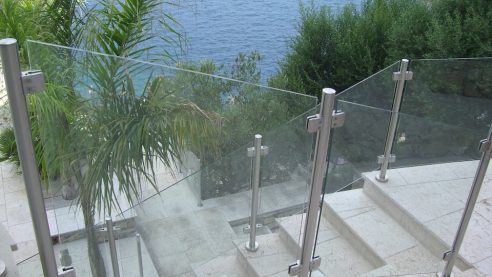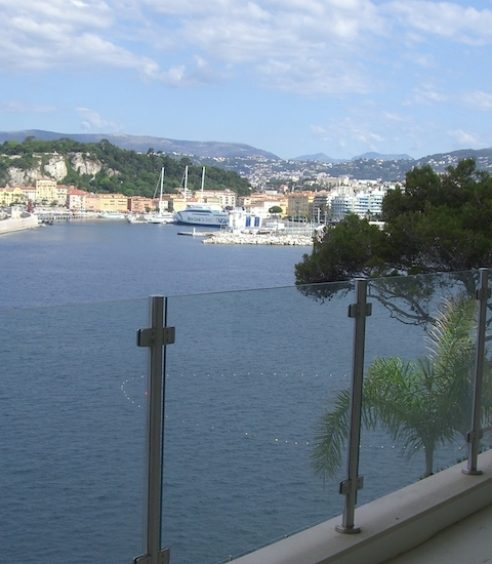 Glass railings for terraces and indoor/outdoor stairs
The glass railings are the essential element in this project, ensuring an unobstructed view, even while sitting on the sofa.
Glass terrace railings are the best complement to aluminum joinery in order to bring a maximum of luminosity in the villa. Made to measure with discreet uprights, they allow you to contemplate the panorama at any time. Equipped with specific technologies for outdoor use, especially on the seafront, the glass is self-cleaning and the stainless steel of the supports is stainless (316 L) in order to provide longevity to the installation.
The interior railings were also made of glass. This brings a global uniformity to the project and allows to accentuate the propagation of luminosity inside the villa.
Discover our other projects
Aluminum carpentry & mirrors
New villa in St Jean Cap Ferrat
Joinery & closures
New villa in Vence
Guardrails, blinds & shutters
Renovation in Villefranche-sur-mer
Discover the products recommended by Servibat for this project
Tell us about your project and a Servibat expert will contact you