Creation of a steel courtyard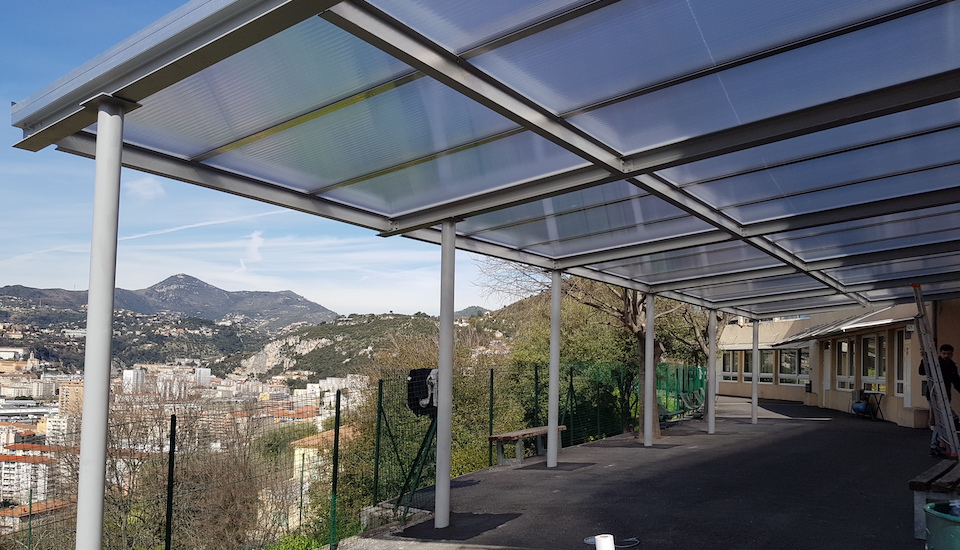 Creation of a custom-made courtyard in Nice
Our client, a school located in Nice, wanted to equip part of its courtyard with a courtyard.
Its objective through this installation is above all to propose a covered space to the pupils. This one must allow them to be sheltered outside in any time.
At the same time, our client wanted his courtyard to have dimensions adapted to the space intended to accommodate it.
Installation of a custom-made metal structure
For this 100m2 project, we proposed a custom-made courtyard to perfectly fit the slightly rounded shape of the building on the one hand and the shape of the yard on the other.
In order to ensure an optimal durability of the structure over time, we opted for a courtyard with a galvanized steel structure. The steel, treated in this way, is corrosion resistant.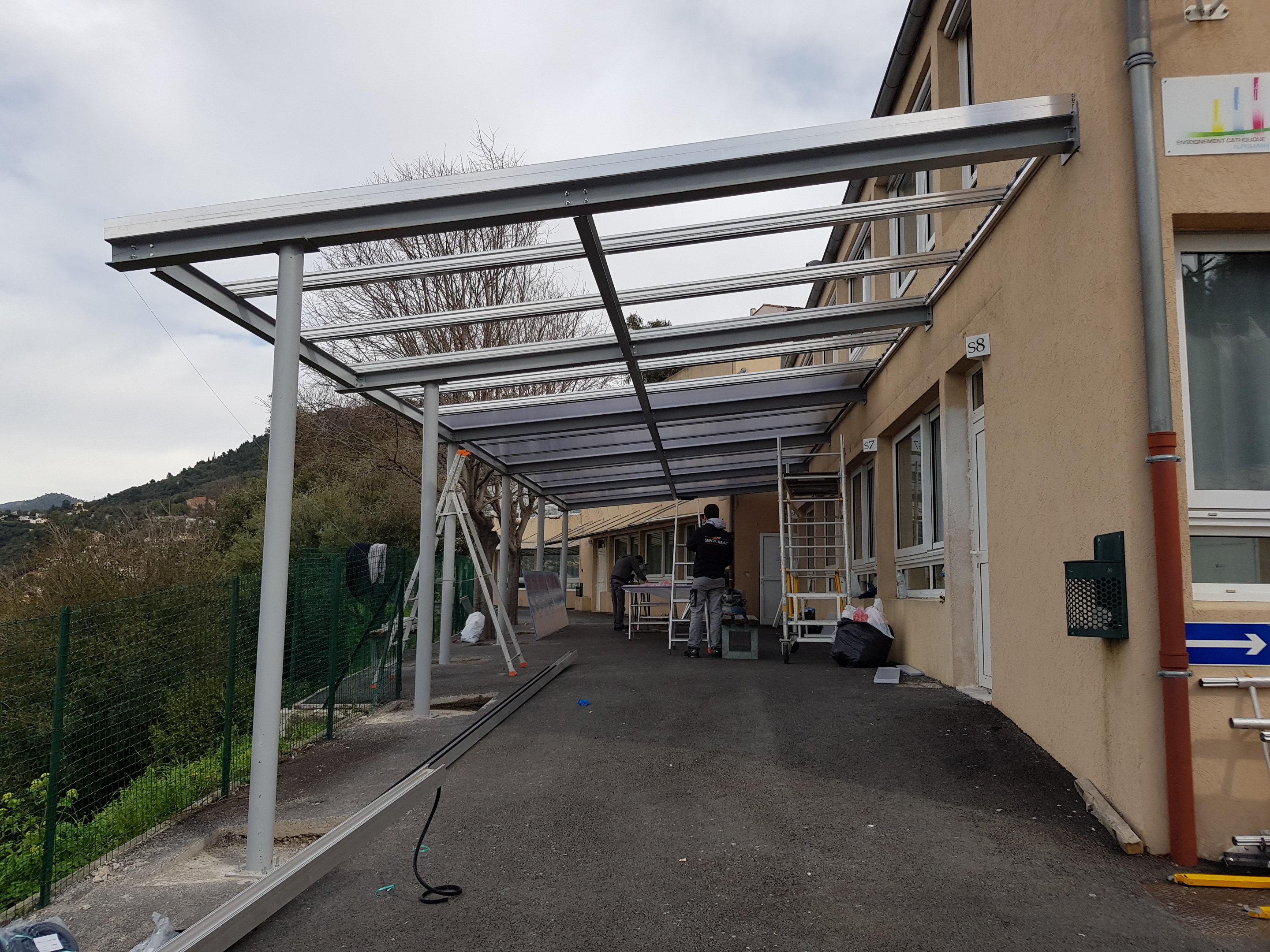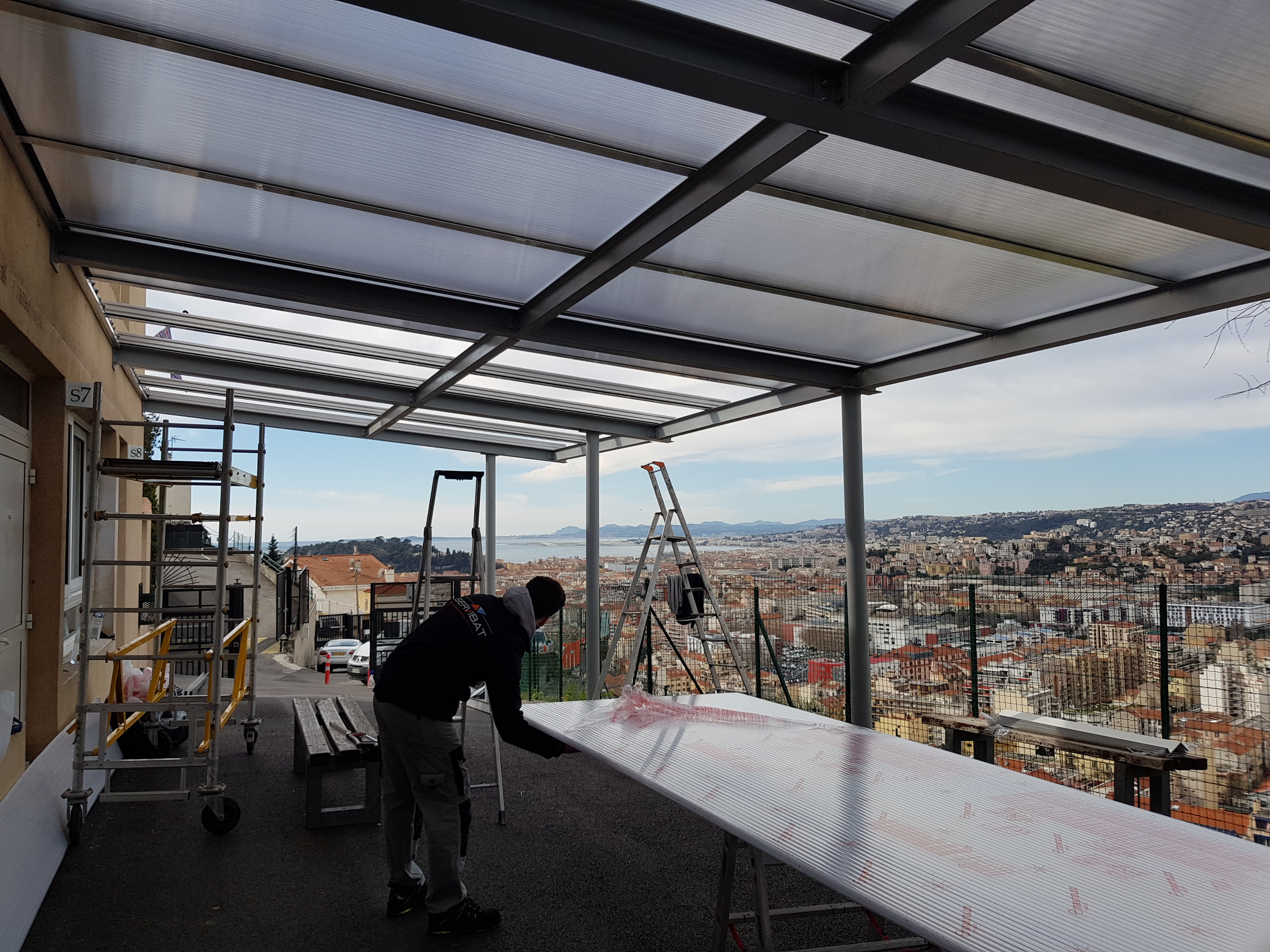 Installation of specific anti-UV covers
The cover of the courtyard was made with polycarbonate plates treated against UV. This feature allows, in addition to protection against rain, to provide protection against the sun's rays throughout the year.
The proposed cover is colorless, which allows the courtyard to integrate discreetly into its environment and to let in a maximum of light, especially for the rooms under the courtyard.
Discover the products recommended by Servibat for this project
Tell us about your project and a Servibat expert will contact you