Aluminum joinery & glass railings for terrace & stairs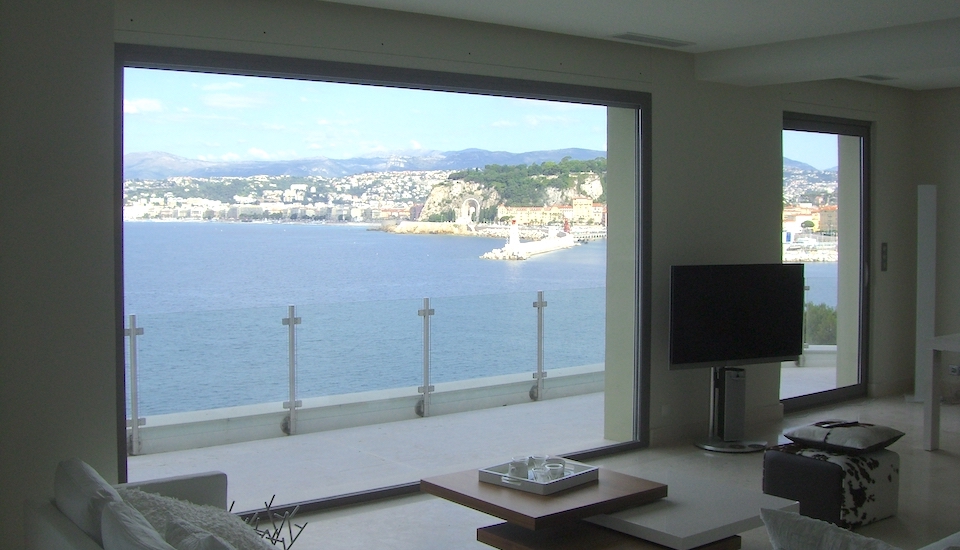 Villa in Nice - Renovation & new installation of glass
In a villa ideally located with a breathtaking view on the port of Nice, we were asked to replace all the existing glass. The owner had two main objectives. To gain in luminosity in order to take advantage of the view that his villa offers and to modernize all his mirror equipment. Finally, the project required that the entire renovation be completed in less than two months, including the study.
We needed to modernize and replace many elements such as windows and railings. Servibat offered us customized solutions, quality products, all done in a very short time. The result is very satisfactory. Thank you.
John M. – Nice
Aluminium joinery installed in new buildings
The replacement of joinery represents an opportunity to use the latest technologies to obtain maximum comfort.
First of all, visual comfort through the optimization of the size of the windows. Indeed, the use of aluminum windows installed in new buildings allows an optimization of the space occupied by the structure and maximizes the size of the glass and thus the luminosity brought.
Secondly, the quality of the materials used and the home automation solutions associated with the joinery, particularly for the shutters and blinds, make it easier to use.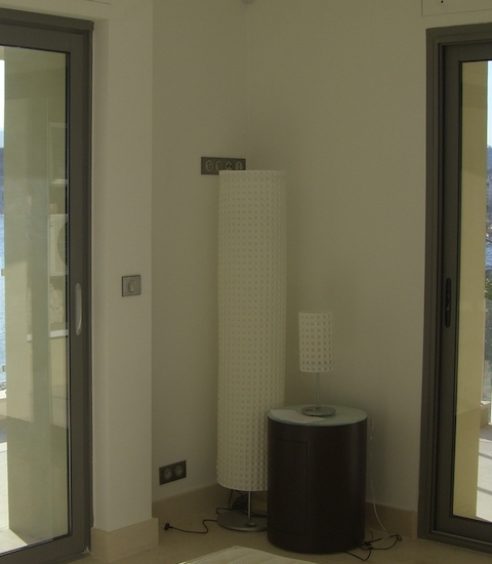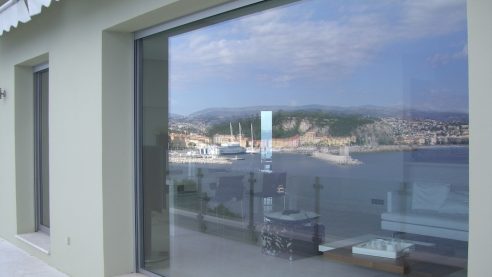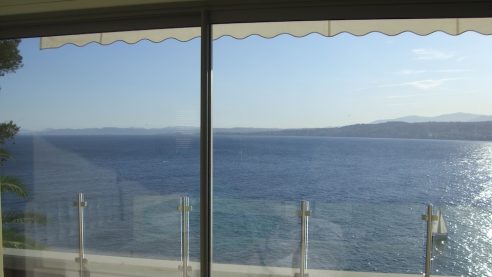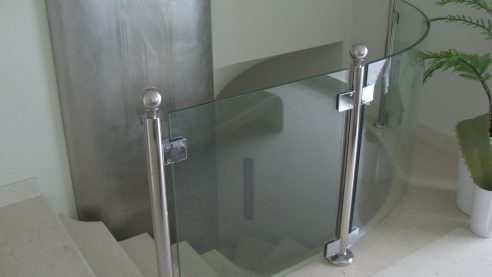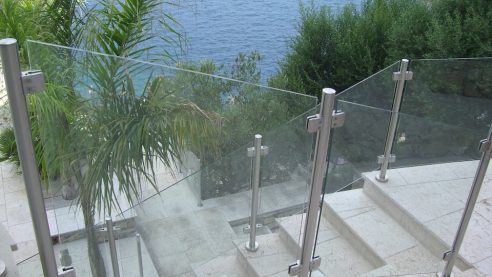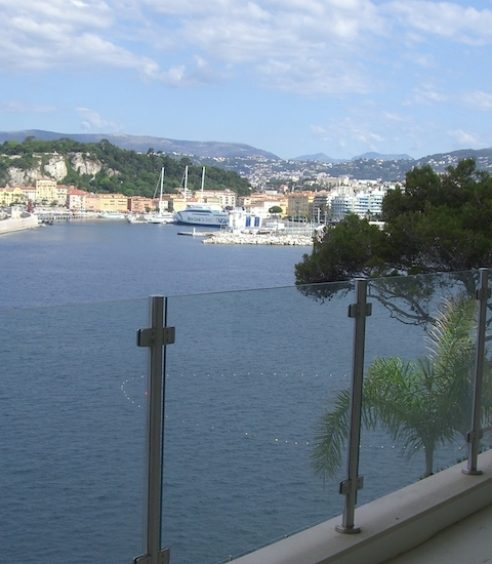 Glass railings for terraces and indoor/outdoor stairs
The glass railings are the essential element in this project, ensuring an unobstructed view, even while sitting on the sofa.
Glass terrace railings are the best complement to aluminum joinery in order to bring a maximum of luminosity in the villa. Made to measure with discreet uprights, they allow you to contemplate the panorama at any time. Equipped with specific technologies for outdoor use, especially on the seafront, the glass is self-cleaning and the stainless steel of the supports is stainless (316 L) in order to provide longevity to the installation.
The interior railings were also made of glass. This brings a global uniformity to the project and allows to accentuate the propagation of luminosity inside the villa.
Discover the products recommended by Servibat for this project
Tell us about your project and a Servibat expert will contact you