ALUMINIUM AND PVC
ENTRY DOORS

NICE & FRENCH RIVIERA
Aluminium or PVC entrance doors
The entrance door is a security element that protects your home. It is also a decorative element that must be in harmony with your house, inside and outside. In aluminum or PVC, the entrance doors fit perfectly in a traditional or contemporary architecture. Finally, the entrance door plays an important role in the insulation of your home.
Aluminum entry doors
Design and trendy, aluminum doors are very modern and contemporary with original cutouts and patterns. Available in a wide range of colors, aluminum front doors can be matched with your gate for a harmonious effect of your exterior.
Aluminum entrance doors are scratch resistant and maintenance free. A simple sponge wipe from time to time will be enough to keep it clean. Its resistance to burglary is good and can be reinforced depending on the lock chosen.
Aesthetic and secure, the aluminum entrance door with thermal break is also insulating and allows you to participate in the objectives of limiting energy consumption in your home.
ISO-GLAZED CENTER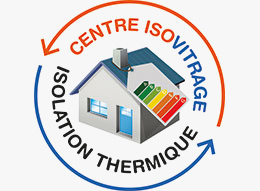 Thermal insulation – Energy savings.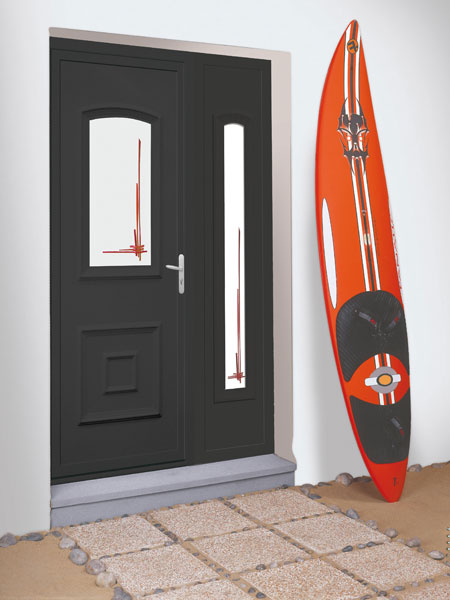 PVC entry doors
PVC entrance doors are available in different colors, they can be combined with glass for a lighter aesthetic aspect. PVC doors can be integrated into modern and classic architectures. PVC entry doors are weatherproof, temperature resistant and impact resistant.
Our PVC doors guarantee better thermal and sound insulation in the style of your choice. Modern or traditional design, we offer a wide choice of finishes.
PVC doors are very easy to maintain, like aluminum doors a seasonal cleaning is enough to keep it clean.
Aluminum building entrance doors
We also offer a variety of custom aluminum entrance doors. Equipped with laminated glass and electromagnetic locks, they will contribute to the peace and quiet of the common areas and residents.
Installation and replacement of entrance doors in Nice
We intervene to install and replace your front door in Nice and its surroundings. To guarantee maximum security, all our front doors can be equipped with burglar-proof glazing and 5-point locks to improve the security of your home. Our aluminum and PVC entrance doors guarantee better thermal and sound insulation in the style of your choice.
What better feeling than being comfortable in your own home ?
Our aluminium and PVC exterior doors guarantee you better heat and sound insulation in the style of your choice. We offer you a modern or traditional design in a wide range of finishes. All our doors can be fitted with anti-intrusion glazing and 5-point locks for better home security. We also offer you a range of made-to-measure aluminium doors for buildings. Fitted with laminated glass and an electromagnetic lock, they help to ensure peace and quiet in communal areas and peace of mind among residents.