CERTIFICATIONS

A SPECIALIST IN WINDOWS AND DOORS, INSULATION AND SOLAR PROTECTION…
As specialists in windows and doors, double glazing, aluminium and PVC frames, we offer solutions that meet your requirements in terms of security as well as heat and sound insulation through a large range of products that meet current standards and label criteria.
The limited liability company  SERVIBAT has been welcoming customers to its premises in Nice Pasteur and Villefranche–sur-Mer since it was established in 1992 by Henri Ficuciello and Patrick Cianchetta, who were joined in 2010 by Julien Ficuciello. We offer our expertise to the region's private households, professionals, hotels and businesses. Our company's reputation is built on the quality of our work, our pricing policy and our on-time delivery.
 Aluminium and PVC windows
 Glass/glazing
 Shower cubicles
 Glass slabs
 Swimming pool portholes
 Conservatories
 Pergolas
 Balcony enclosures
 Roller blinds, external rolling Venetian blinds, shutters, sliding shutters
 Fabric blinds, roller-blinds, Venetian blinds
 Gates, garages, metal shutters
 Balustrades
 Aluminium and PVC exterior doors
 Shops, fronts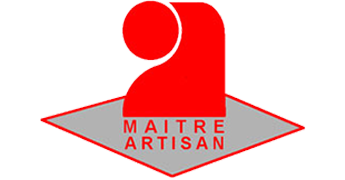 The title Maître artisan (Master craftsman) is awarded by the local French Guild of Arts and Crafts to directors of companies that have been operating for at least 2 years, who are qualified to 'brevet de maîtrise' (certificate of proficiency) level, have recognised expertise and who have been listed in the trade register for at least 10 years.
Our experience and mobility allow us to work on and deliver all manner of projects, from replacing a single pane to new builds or more complex renovation projects. We operate in the Alpes-Maritimes and Var departments.
– 3 partners :
⌊ 1 managing director
⌊ 1 sales director
⌊ 1 technical director
– 2 sales representative
– 1 secretary
– 6 master tradesmen (compagnon) and qualified tradesmen
– 1 painter
– 4 utility vehicles for building projects
– 2 utility vehicles for repair work
– 4 vehicles for sales representatives
– 2 points of sale
– 2 x 100 m2 workshop
– 1 x 200 m2 warehouse
– 2 x 100 m2 offices