CERTIFICATIONS, GUARANTEES
Qualibat :QUALIBAT businesses meet the demands of competence and reliability that you are entitled to expect from any work completed for you. They offer appropriate technical solutions and undertake to deliver your projects on time, on budget and to the required quality standard
 › Website
Maître Artisan : The title 'Maître artisan' (master craftsman) is awarded by the local French Guild of Arts and Crafts to directors of companies that have been operating for at least 2 years, who are qualified to 'brevet de maîtrise' (certificate of proficiency) level, have recognised expertise and who have been listed in the trade register for at least 10 years. › Website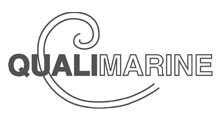 Qualimarine : Qualimarine is a label awarded to products having undergone Qualicoat-certified powder-coating including enhanced surface preparation prior to the application of the paint from the Qualité Marine range.
› Consult PDF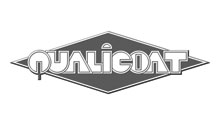 Qualicoat : Qualicoat certifies the quality of powder-coating for aluminium. Certification criteria include the quality of the aluminium, the powder-coating method and the product used.
› Website

CSTB : The Centre Scientifique et Technique du Bâtiment (Scientific and Technical Building Centre) has four main activities: research, expert reports, assessment and the knowledge-sharing, organised to meet the challenges of sustainable development in the world of construction.
NF : Through the NF label, AFNOR certification guarantees the quality and safety of the products and services you buy. The NF label is composed of  a network of competent, impartial scientific and technical bodies.

CE : The 'CE' mark was created under EU legislation. It shows that the product meets the EU standards required of the product manufacturer during the design and manufacture stage.

Acotherm : The Acotherm certificate is awarded to products according to their properties in terms of heat and sound insulation, permeability to water and air and resistance.
› Consult PDF
ISO-GLAZED CENTER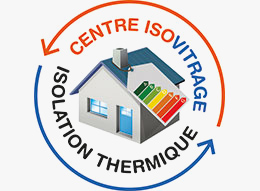 Thermal insulation – Energy savings.
Renovation & Construction
The plurality of our offer in terms of closing and interventions on various projects of larger scope have led us to propose a more complete offering of services for interior renovation ….